Akhnaten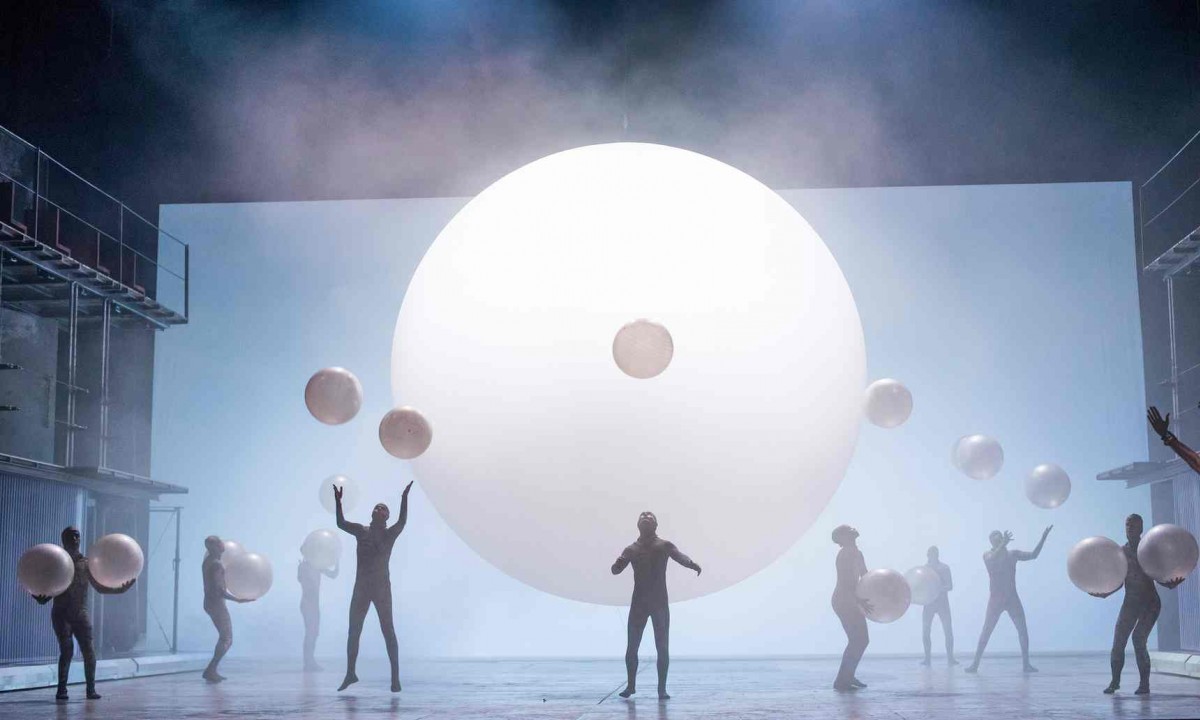 In 2016 Sean Gandini was asked to choreograph and perform in the Skills Ensemble of ENO production of Philip Glass's Akhnaten. Joined by 9 Gandini Jugglers the piece premiered at the London Coliseum in March 2016 and transferred to the LA Opera house in November 2016. The ENO are expected revive the piece during 2018 followed by a run at the New York Met in 2019...
Directed by Phelim McDermott, with designer Tom Pye, Akhnaten explores the life and religious convictions of the Egyptian pharaoh, and forms the last of Philip Glass's trilogy of 'portrait' operas in which he looks at figures from the fields of science (Einstein), politics (Gandhi) and religion (Akhnaten).
This hypnotically mesmerising work uses texts drawn from ancient hymns, prayers, letters and inscriptions sung in their original Egyptian, Hebrew and Akkadian.
Alongside working on the main stage production Akhnaten was used as a springboard to create a 30-minute music theatre performance with non-professional performers of mixed ages, working alongside the professional artists from the opera.  As part of the ENO Baylis Community Learning and Engagement programme, Gandini Juggling had an opportunity to develop the technical and physical skills of student, amateur and emerging jugglers - exploring the music and structural patterns drawn from the music and text of Philip Glass's Akhnaten.
The community group used the physical language of ritual to access the ancient world of Akhnaten and four vignettes were created, each responding to a scene in the opera and the project culminating in a public performance at The British Museum. Professional performers from ENO production joined the participants and a short film has been created to document the journey and tell the story of the 'Millions of Years project'. Click
HERE
to watch a short film of the project
Akhnaten creatives and cast:
Conductor: Karen Kamensek
Director: Phelim McDermott
Set Designer: Tom Pye
Akhnaten: Anthony Roth Costanzo
Choreographer: Sean Gandini
Skills ensemble: Sean Gandini, Kati Ylä-Hokkala, Iñaki Fernandez Sastre, Owen Reynolds, Francesca Mari, Binyam Tesfamariam, Tedros Girmaye, Mehari Tesfamariam, Doreen Grossmann.
★★★★ 'Perfectly co-ordinated Gandini Juggling supply perpetual movement that correlates well with the loops and repetitions of Glass's orchestral score.' The Guardian
★★★★ 'Executed with faultless brilliance.' Independent
★★★★★ 'Generates spontaneous rounds of applause.' The Stage
★★★★ 'A team of jugglers whose rhythmic ball and club tossing fitted the music astonishingly well.' The Express
★★★★ 'An impressive bunch of circus skills'. WhatOnStage
For more information please visit the Fresh News section of this website
Akhnaten is a new production supported by ENO Contemporary and a syndicate of individual donors. A collaboration with Improbable. A co-production with LA Opera.