Smashed Special Edition at the LIMF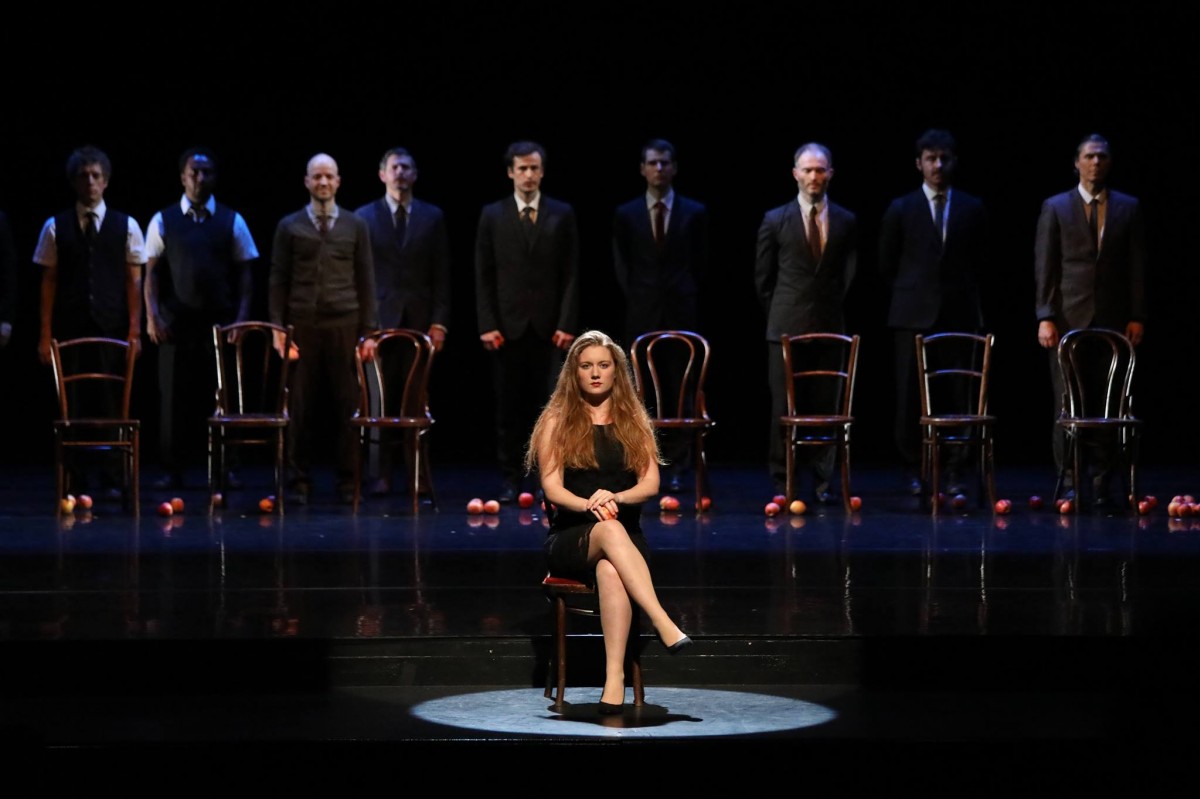 In January 2017 Gandini Juggling created and performed a very special version of our cult show Smashed to launch and celebrate the London International Mime Festivals 40th anniversary.    
Having initially premiered an outdoor version of Smashed at the National Theatre's Watch This Space Festival in 2010, the show received its first theatre performances at the LIMF and has since gone on to be performed more than 500 times across the globe.  
A sensational mix of skill and theatricality Smashed: Special Edition featured some of the world's greatest jugglers, hundreds of apples and crockery galore. Special guest appearances included ENO Mezzo-Soprano Emma Carrington and live music from Camerata Alma Viva, plus newly created scenes and a new sound track.
The nostalgic filmic scenes of Smashed hint at tense relationships, lost love and the quaintness of afternoon tea. The show has become a worldwide sensation and returning and being embraced by the Mime festival for a 3rd time was a great privilege for Gandini.   
Smashed is inspired by the work of seminal dance-theatre maker, Pina Bausch and for the LIMF's 40th anniversary the show was re-imagined from its original nine to include more than twenty performers with guidance from long-time Pina Bausch leading dancer and choreographer, Dominique Mercy. Mercy's time on Smashed: Special Edition was an ultimate accolade for the piece which was performed at Sadlers Wells Peacock Theatre.  
Here is a sample of some of the reviews:    
"The inventiveness of Gandini's virtuosic sequences is endlessly impressive. From formation juggling en masse, to the complex and beautiful patterning of a juggling duet" Exeunt Magazine   "It's saucy yet sophisticated about sexual politics and peppered with shrewdly funny observations on the absurd cruelties of human nature" ★★★★
Donald Hutera, The Times

"Beyond the dazzling circus spectacle, however, there's satire – like all the best apples, this has bite... Stunningly skilful. Outstanding" ★★★★★
Anna Winter, The Stage

"This hour-long piece from Gandini Juggling is so clearly inspired by the work of the great Pina Bausch, a woman who said balls to ballet. You can see it in the line of performers sitting facing the audience, in the cast's semi-formal attire and the use of popular songs, and in the disrupted spectacle of an afternoon tea party that turns savage. But you can feel it, too: this is a show in which the tensions between mind and body, concentration and distraction, surface blandness and hidden emotion, mathematical patterns and chaos often threaten to explode, and do in a finale of smashed crockery, which is as terrifyingly vicious as it is funny."
Lyn Gardner, The Guardian





















Photo credits top and above: Muir Vidler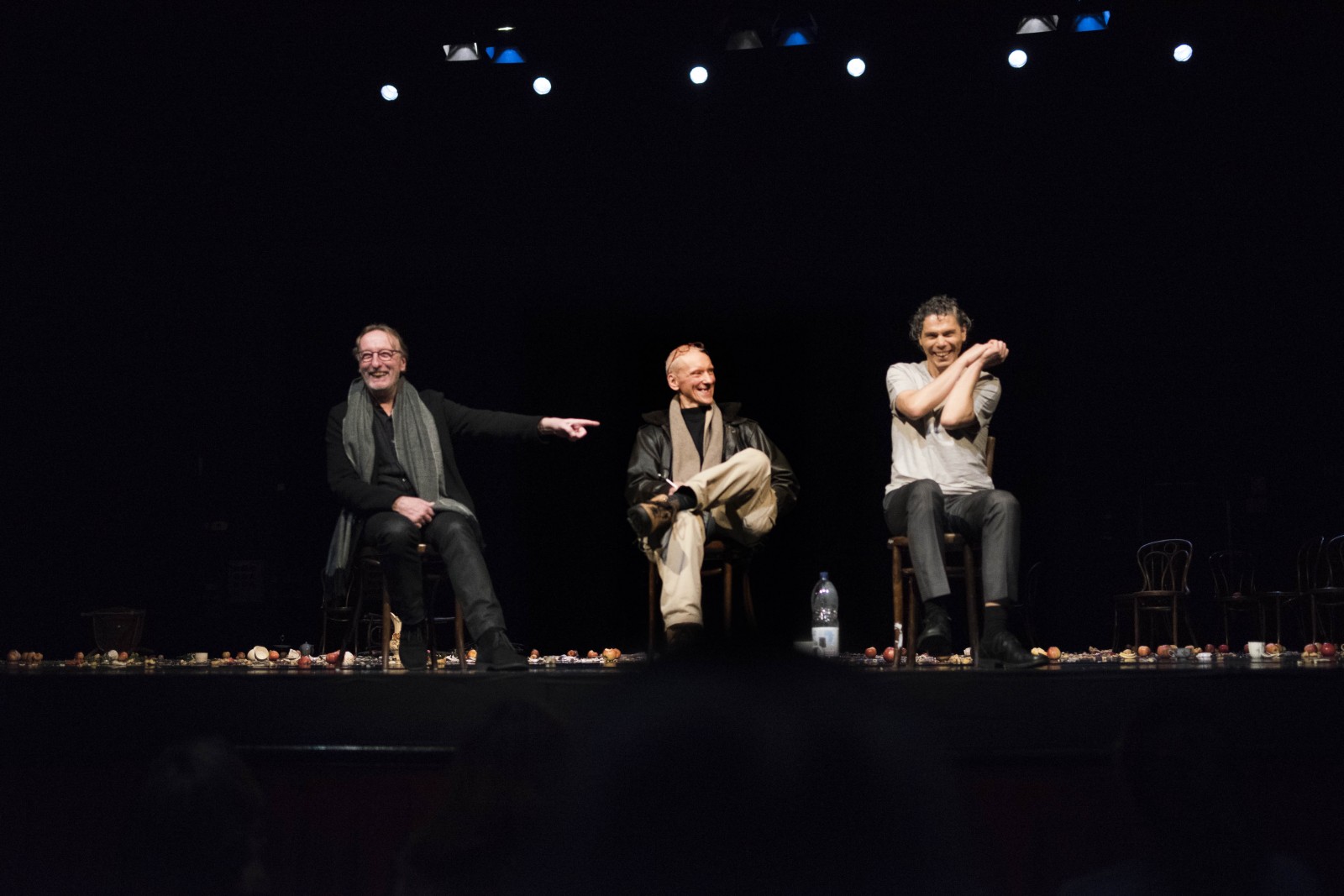 Photo credit: Peter Nahum